The Moonboard is becoming a common sight at climbing gyms around the country. On the surface the Moonboard is just a steep training board, but behind the scenes there's some secret sauce in the form of the app and lighting system that are used for recording, sharing and displaying problems with users all around the world.
Apps...sharing information...that smells like some interesting data! Because Ben lives just down the road from Lattice Training HQ we thought it would be fun to team up and have a look at some of the data behind the Moon Board. To kick things off Ben has kindly let us have a peek at his Moonboard logbook so we can see what he's been up to on the board!
First thing first, let's see how hard Ben tends to climb on the board!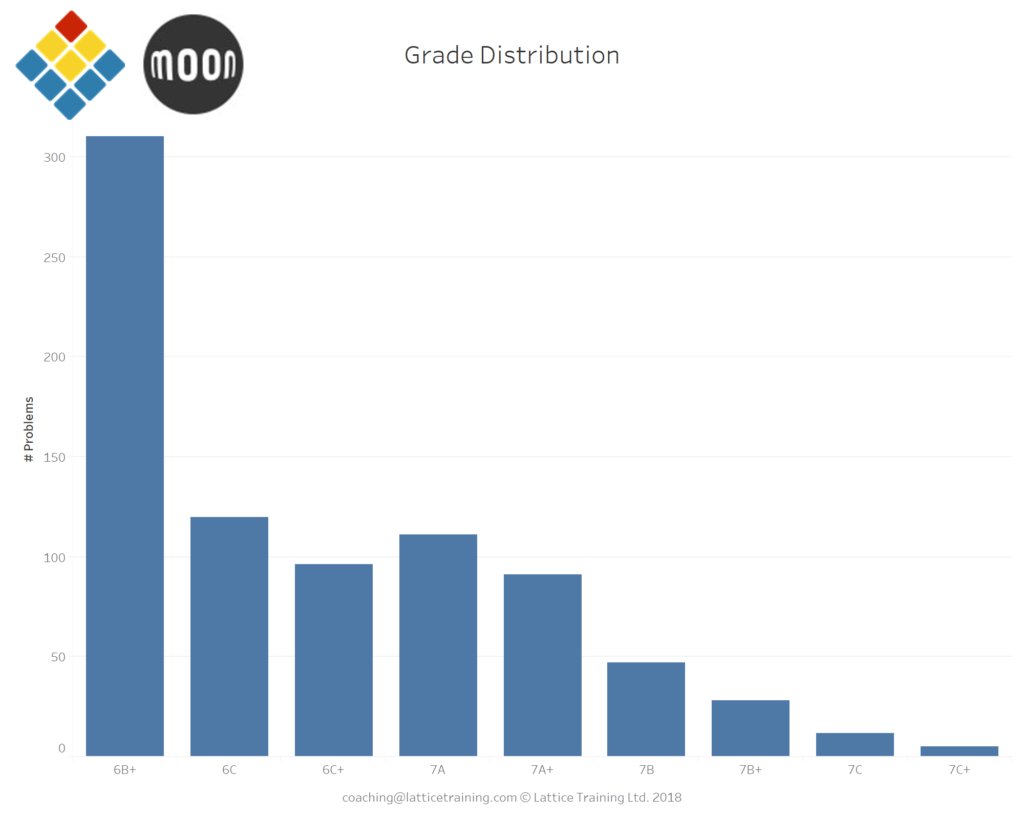 From this distribution, it looks like Ben tends to warm up between 6B+ and 7A/+, after that the number of problems at each grade decreases suggesting that things get trickier for him from 7A/+ upwards. Given that Ben's climbed up to 8B+ outdoors it's interesting to note that there's not a lot of harder problems in his logbook. It might be informative to take a look at how many attempts he tends to take on things as this will tell us a lot about the style of his sessions.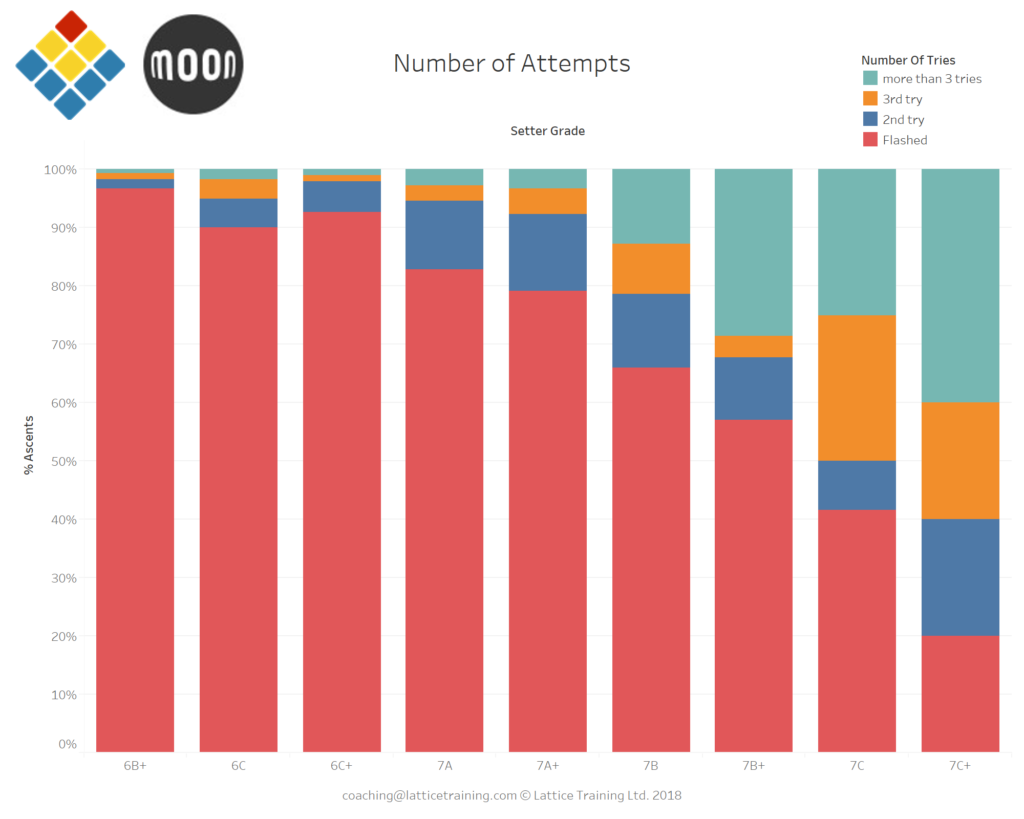 Looking at this we can see that Ben tends to flash a large proportion of the problems he tries, even at higher grades. This would explain why there's not a lot of 8th
Read more »