I'm Dave Fitzgerald and I'm here in Maltatal, Austria with Puzzleglass Films. The aim of this trip is to push my personal limits in climbing. Here in Austria, I'm focusing all of my energy on climbing the sit start to Bügeleisen (8c).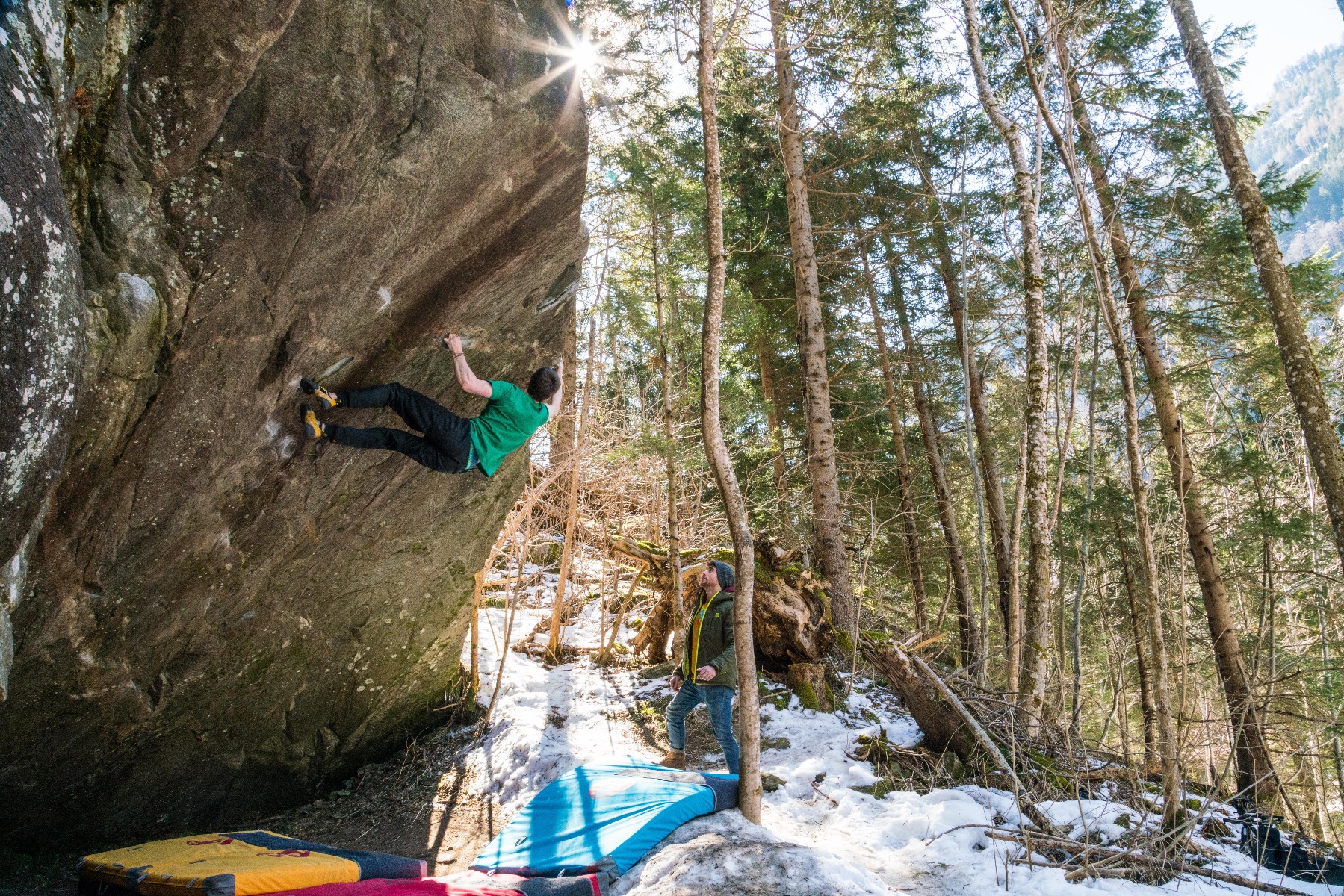 I made a quick ascent of the stand start earlier in the trip, but the goal has always been to climb it from a sit start. Sadly, since successfully topping the stand start, the snow and ice on the upper cliffs have started to melt onto the face, completely soaking some of the problem's higher holds. So far, I've had one night session on the opening moves of the sit start. Seepage or no seepage, I've decided to work these moves until they feel as manageable as possible for when I return. When the holds dry out and my body feels rested, I'll go back to make some longer links.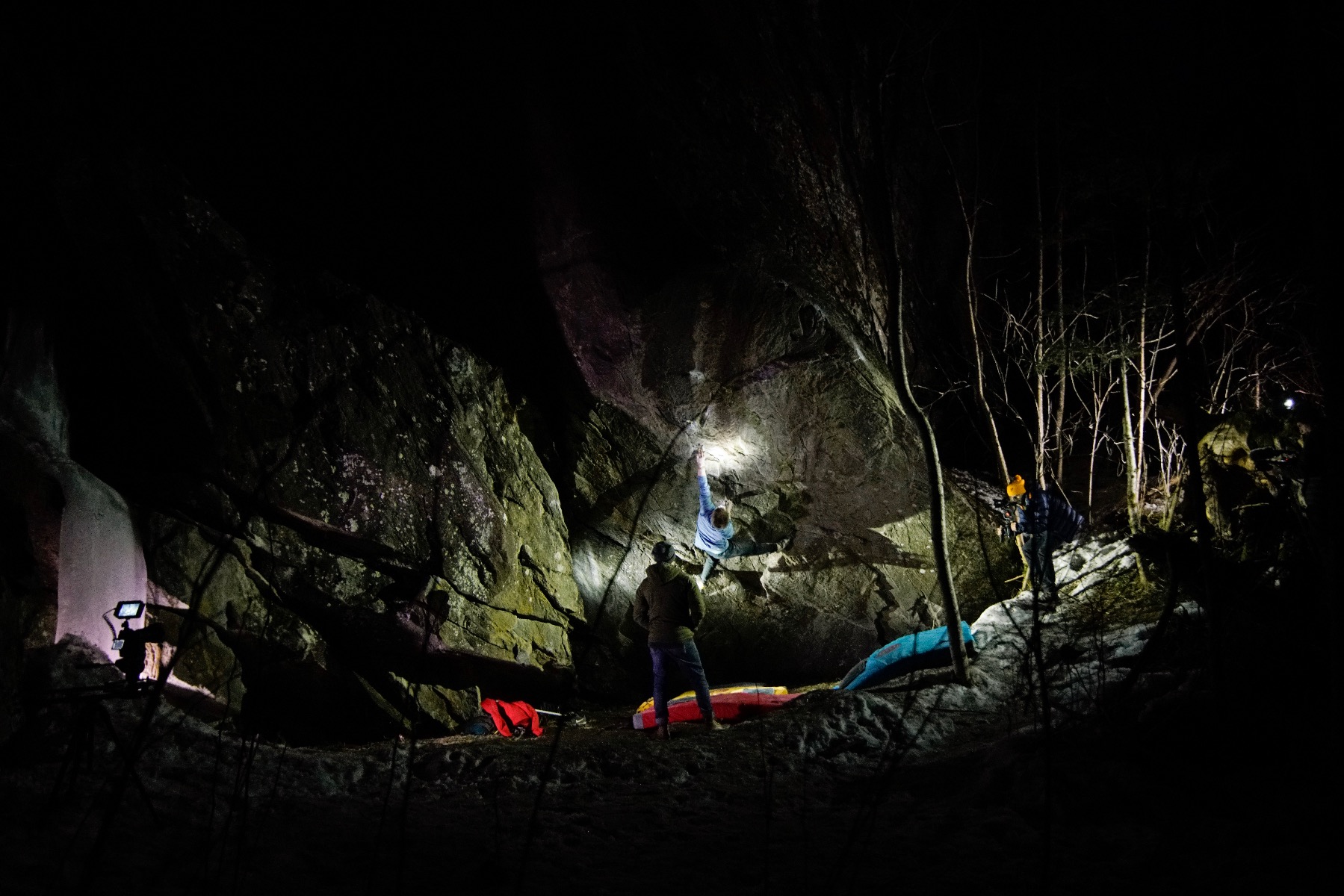 In the meantime, I decided to try my other main project in Maltatal, Lady in Black (8B+). Located in an adjacent valley, high above everything else, the entire approach was covered in about two feet of snow. The first challenge was driving up the valley, a journey which usually take 15-20 minutes, but ended up taking over an hour just to get to the carpark.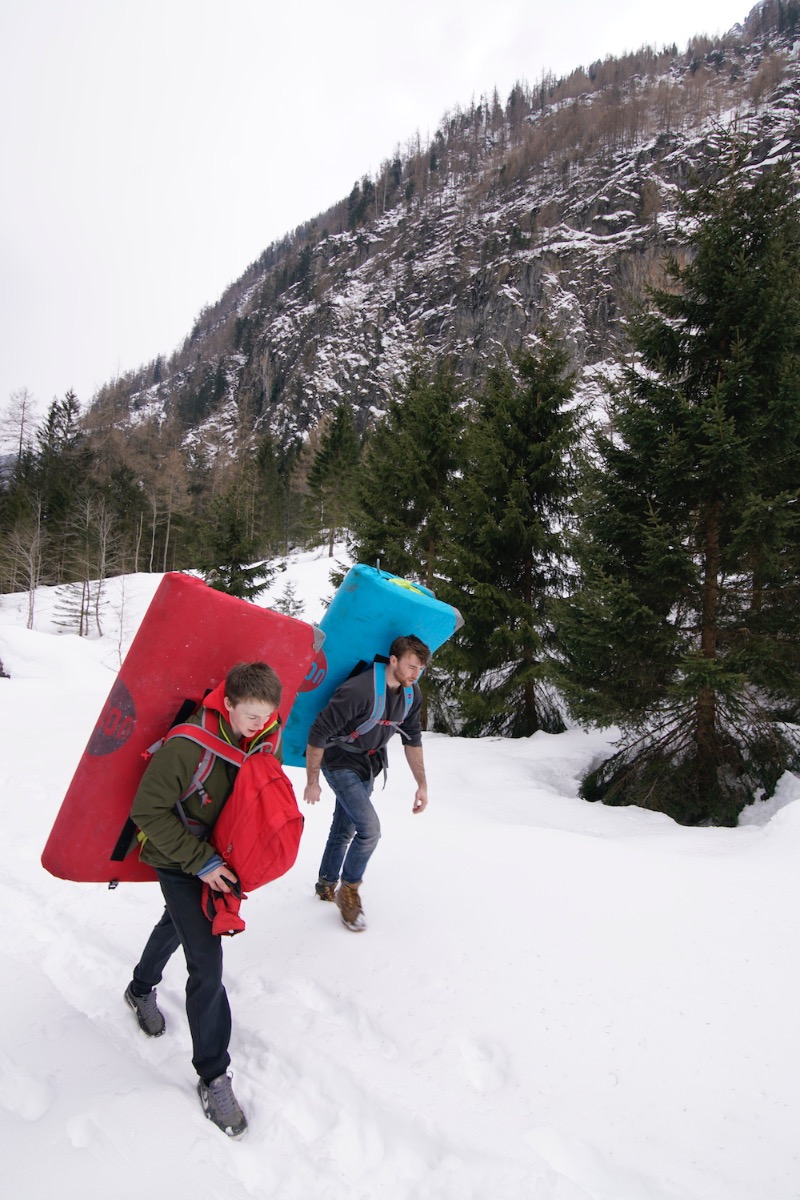 From there, we had to walk another 40 minutes through the snow to get to the boulder. Before we arrived, I had no idea whether Lady in Black was even going to be dry. I felt so lucky when I turned the corner and realised the entire face was bone dry, protected by a large tree that acts as a canopy over the block. My first few tries were promising, but the crux move is incredibly low percentage and, over time, I began to doubt whether or not it was going to happen that day. I then started to feel a lot of pressure to do it, as I knew how difficult it would be for us to get back there. I thought back to the strategy that worked best for me on Bügeleisen a few days prior. Patience is everything in this game and sometimes you might only need one more go, but rushing those goes can result in you needing one hundred more.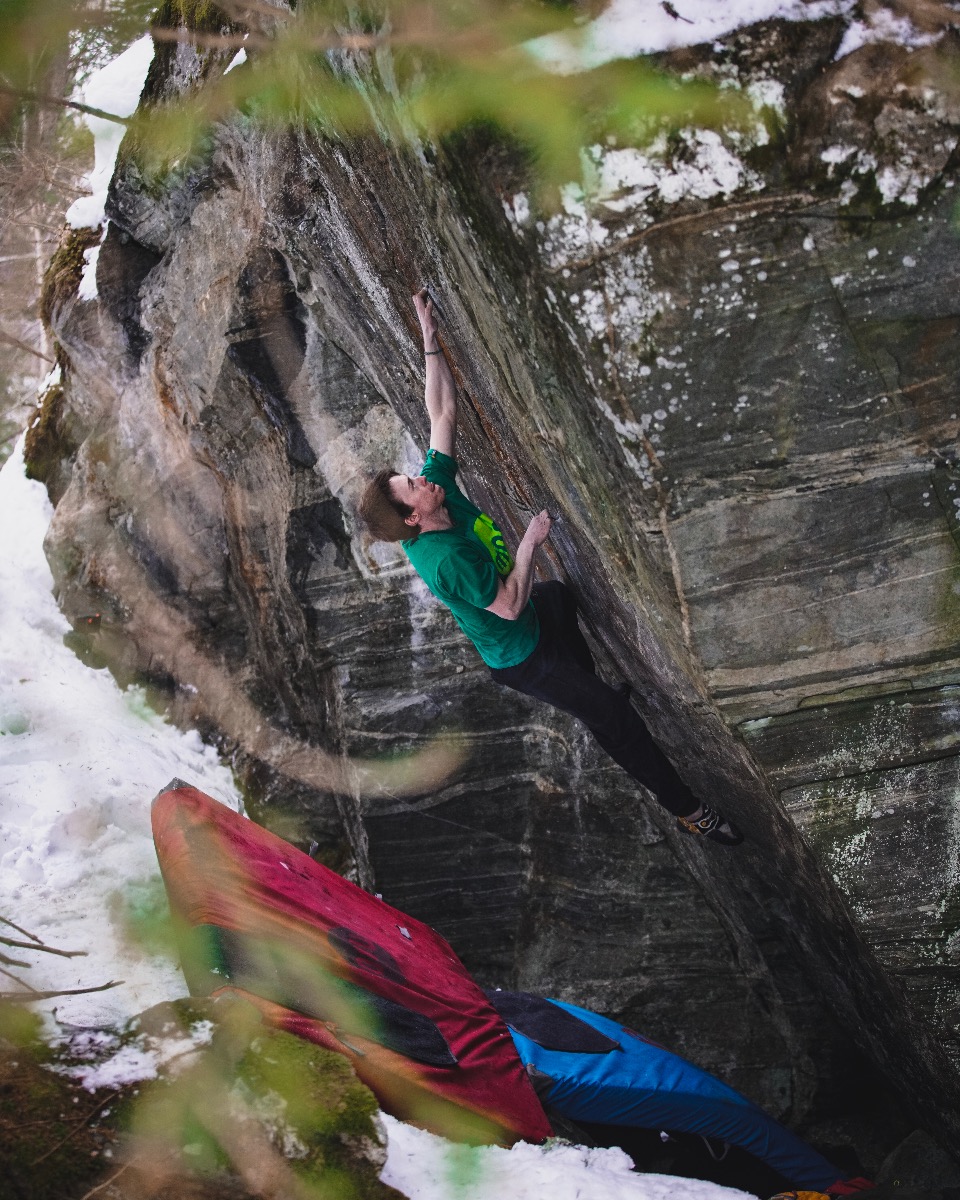 I sat down for 20 minutes, dried the pads, cooled my skin, re-taped the split on my index finger and cleared my mind. I pulled on and before I knew it, I found myself on top of the boulder! Lady in Black is one of the most perfect walls I've ever seen and was hands down the best line I've ever done of this particular style. I'm so happy to have made an ascent of yet another special line here in Maltatal.
Now, we play the waiting game…