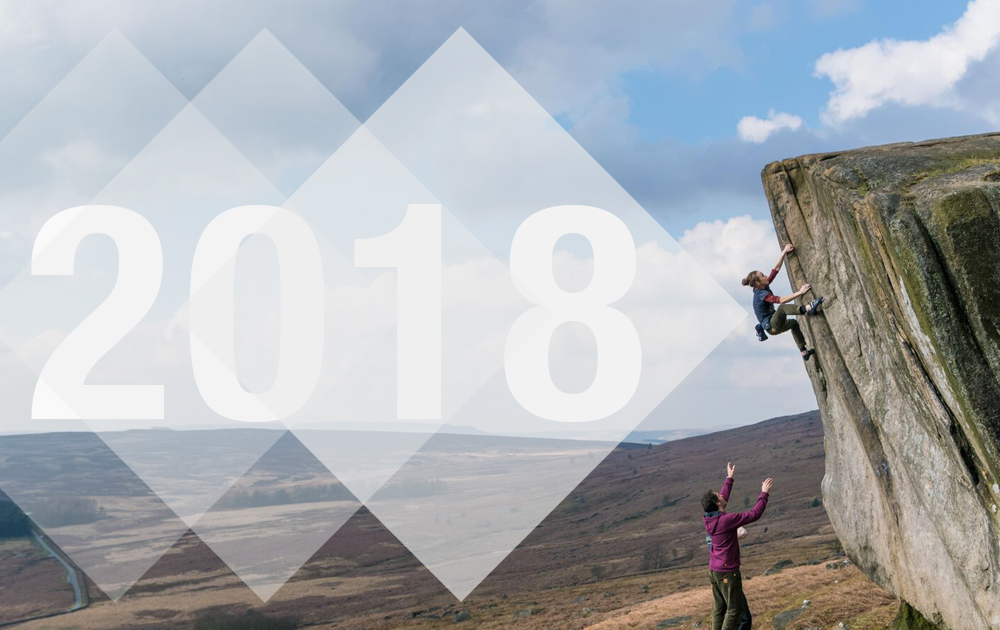 Searching for a new vibrant climbing wardrobe that's as practical as it is stylish? Look no further, the hunt is over!
Whether you are out conquering the crags of the world or training hard at the gym, we have carefully considered the demands climbing has on your kit, and created a range that strikes the perfect balance between feeling good and looking good. Tried and tested to give you exceptional freedom of movement, comfort, and durability, both on rock and training indoors, the 2018 Moon Climbing collection holds everything you need to take on this year's climbing projects with confidence and style.
This year we're excited to introduce four new styles to our womenswear collection - the Volta Jeans, the Sigma Shorts, the Cadence Vest and the Vertex Hoody - each one giving you a whole new way to kit yourself out for this year's climbing projects, on rock, wood, or plastic.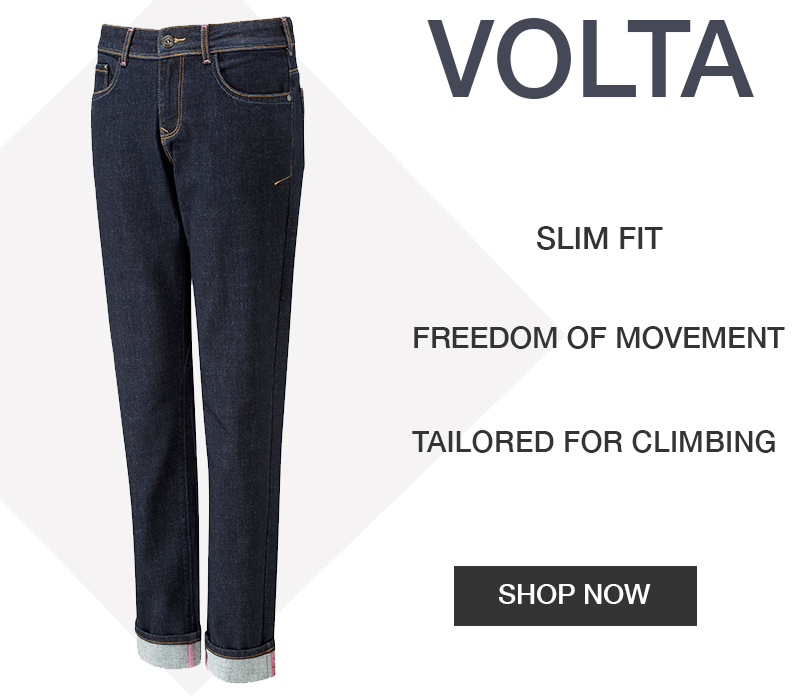 Ways to Wear
We all have those days, the ones where we just can't find the right climbing outfit. We have pieced together some of the new range to give you a few ideas! Varied from outdoor bouldering/climbing, indoor training and lifestyle.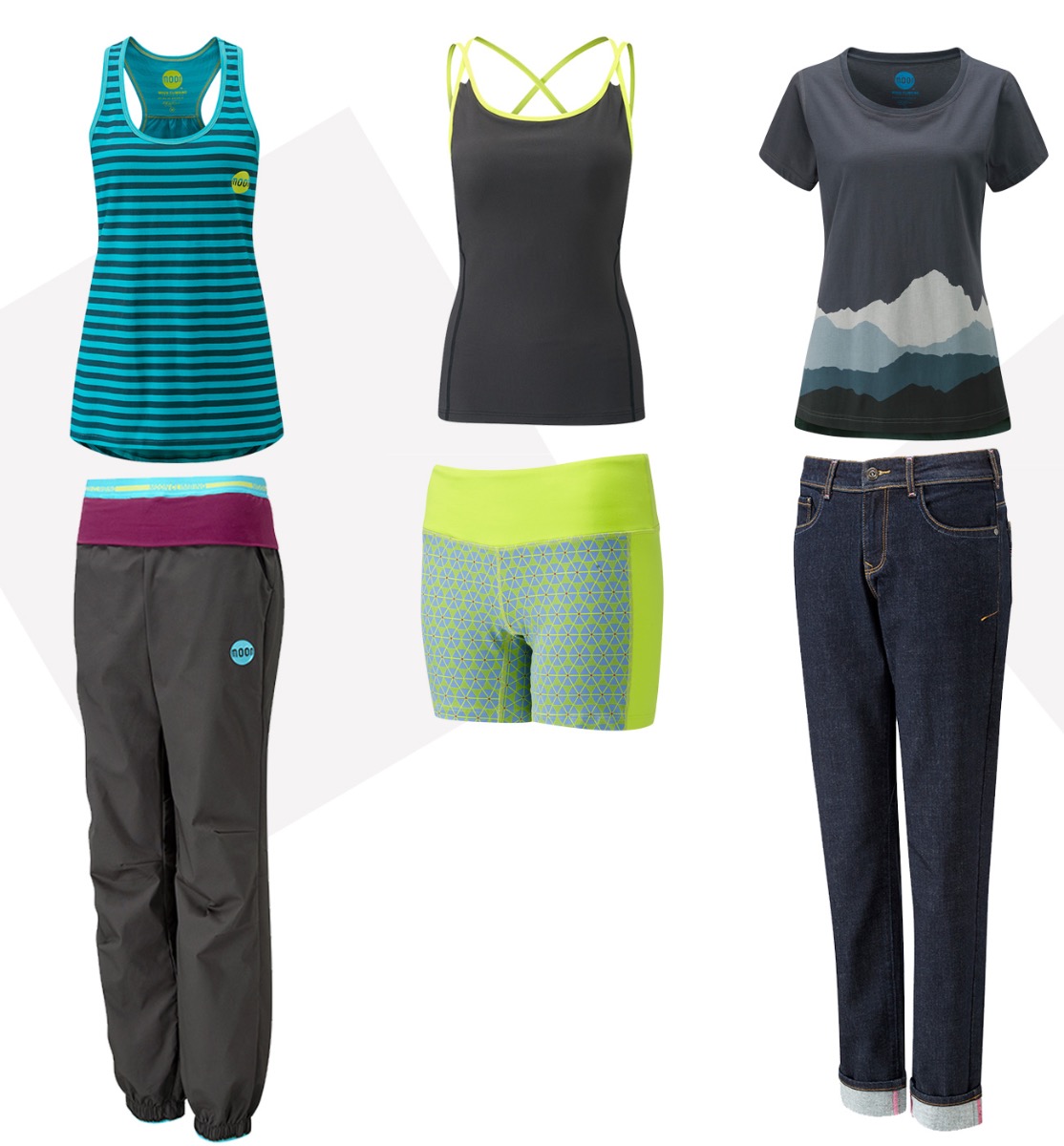 These outfits : Women's Striped Vest, Women's Samurai Pants (Charcoal Black), Women's Cadence Vest (Black), Women's Sigma Shorts, Women's Vista Tee, Women's Volta Jeans