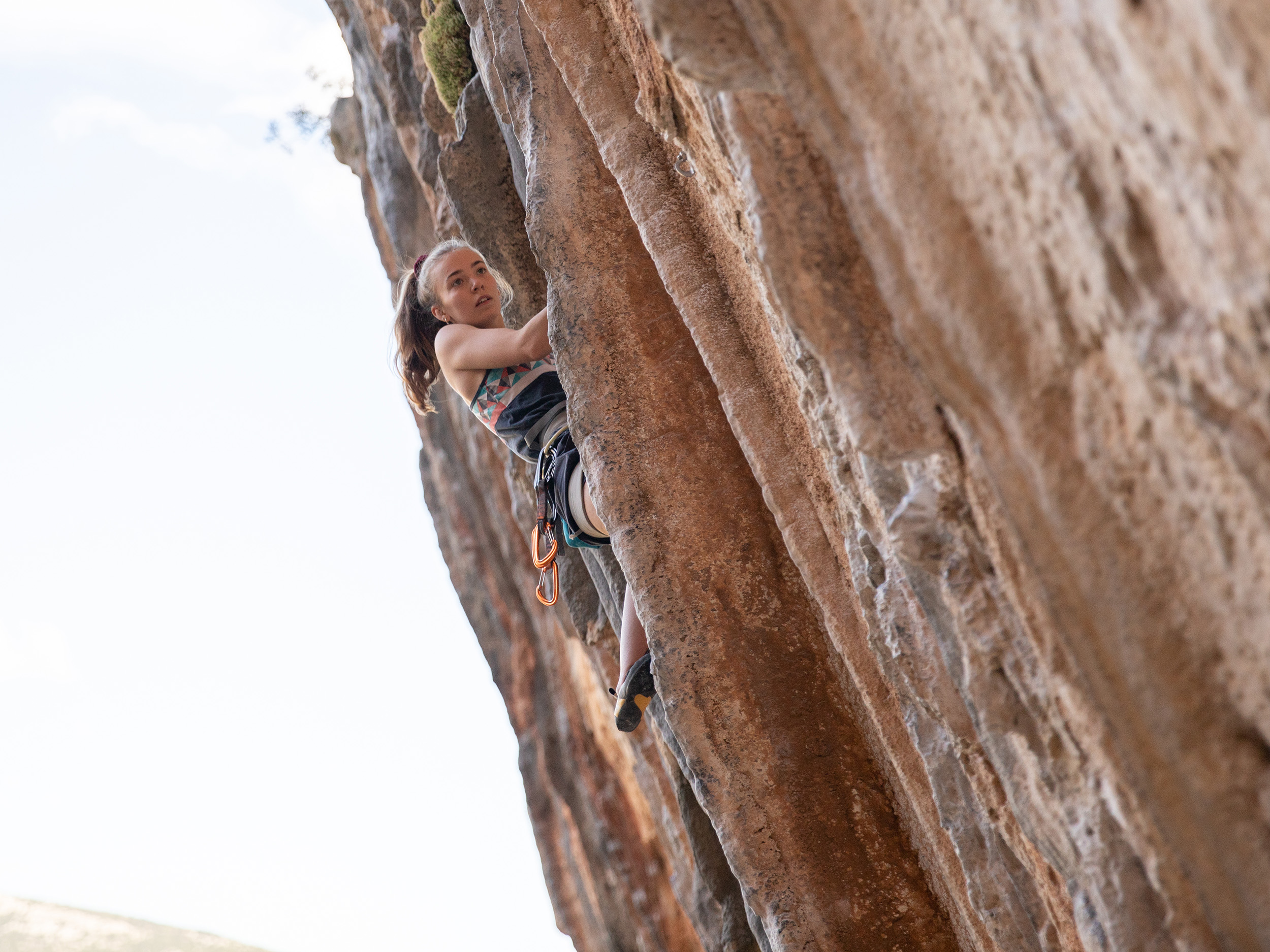 All photo credit @https://www.instagram.com/marshabalaeva/
In the last week of October I went on a week-long trip to Leonidio in Greece. Having never been to the area before, I decided to focus the trip on onsighting, trying to visit as many of the crags and try as many of the 5 star classics as possible.
Having hardly climbed outside of the UK, the style was completely new to me. There were long 40m pitches covered in tufas and lots of cool features to crawl into. The climbing itself was really varied with steep overhanging caves, long enduro slabs and vertical walls with technical climbing. This meant that there was plenty to keep us occupied.
We flew from Manchester airport to Athens, where we hired a car and drove south to the coast. The drive down had some great views over the sea and lots of rock on the approach to Leonidio, which really got us psyched! We arrived in the early hours of the morning and headed straight to bed to try to make the most of climbing the next day. We woke up late and were still pretty tired from travelling, but were keen to make the most of the day so picked up some food and headed out to one of the smaller, local crags with a short approach.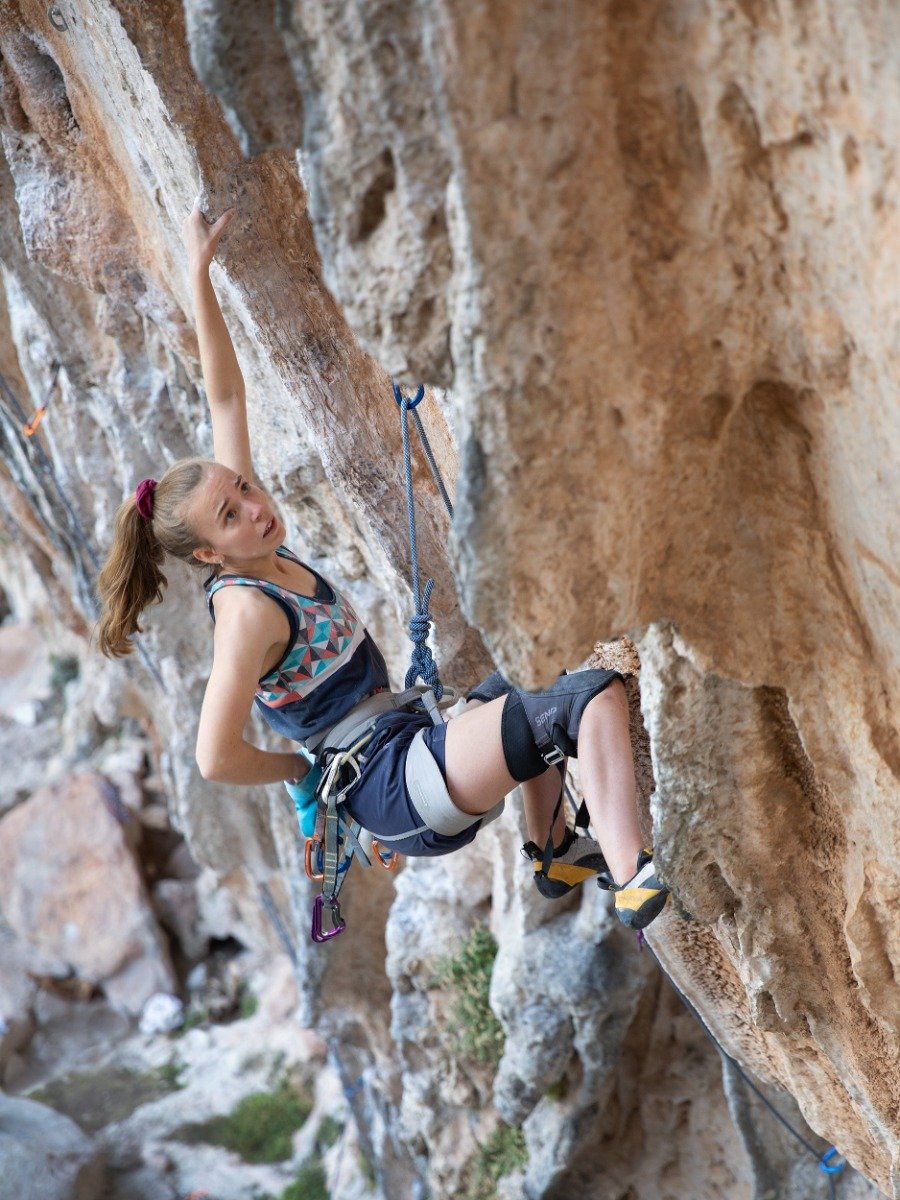 X-Mas:
X-Mas was one of the shorter crags with some good climbing and cool features. The climbing itself was more cruxy than other sectors and had some sharp holds (maybe not the best idea to ruin all your skin on day one), but overall it was enjoyable and a nice introduction to tufa climbing. My highlight from this crag was definitely Sparti, a fun 7a which involved crawling into a crack and shimmying up, lots of laughs and quite an experience! The grades here seemed fair and relatively in line with UK routes of similar length.
Mars:
On the second day we headed to one of the more popular crags, Mars. We'd heard a lot of good reviews, so the psych fuelled us on the steep approach. When we arrived we were met with long routes (some over 50m) and impressive features, the only downside being how busy the crag was. This meant some waiting around for routes to become free, especially the better looking, more popular ones. A definite highlight from Mars was Chuck Notis ext. (7b+), a 40m endurance route that begins up an enjoyable 7a+ before doing a short boulder then following good holds on alternating slabby and steep sections to the anchor. I highly recommend both the 7a+ and 7b+ as must climbs for anyone visiting mars, they were really fun and a good test of endurance and your ability to recover while standing on slabs.
There is also an 8a extension from here (adding a short boulder problem and a few more easy moves) but the rope drag was insane as it is, so a second rope would be needed to make it enjoyable.
Nifada:
This day was HOT, so we sought out some shade at Nifada. This is one of the harder crags in the area with plenty of inspiring climbs. Again, it was quite busy so an early start is probably needed to both avoid the sun and to make sure you can get on the best lines. The grades here seemed relatively hard to me (though my lack of knee bar and tufa climbing ability might be a factor) and the climb that I had to fight the most on from the whole trip was here, Baumkraxler, which was only given 7a+. This was one of my favourite crags, and definitely one I'd liked to have spent more time at.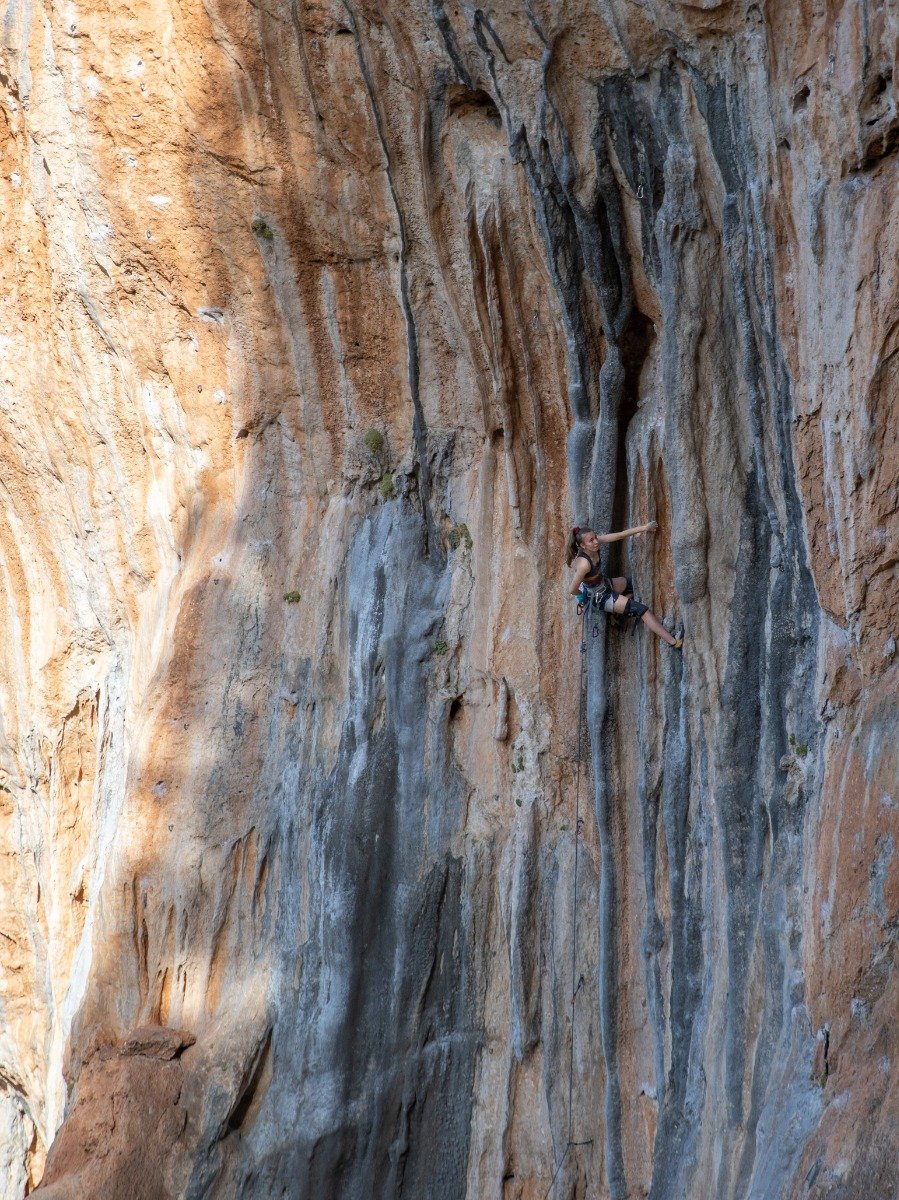 Jupiter:
After a rest day it was still really warm so we went off the recommendations of some locals that we met at Nifada, and headed to Jupiter for a fun onsighting day. This crag was more vertical than a lot of the others, which offered a nice change of pace from the jug pulling endurance so far, and is a style that we're much more used to. This was another busy crag, but as we were onsighting we took the chance to just get on whatever was free and ended up having a really fun time. Unfortunately, many of the slightly harder and classic routes were too long for our rope (we took a 70m) and weren't extensions so didn't have lower offs where we could re-thread. This was slightly annoying but we still had a great time on some really cool routes!
My highlights from Jupiter were; Gene Clark (7a), Clean your Clock (7a+) and Metalizer ext. (7b). Which were all fun face climbs and didn't really have any hard moves, just lots of them!
Elona:
Elona was by far the crag I was most psyched by and it was definitely my favourite of the trip - I think I could've spent every day there and still be keen for more. After parking at a cool looking monastery, it's a short walk to an incredible crag with plenty of long routes, both vertical and overhanging. I tried a great, short and powerful 7c called Bert. I gave it a good onsight go but was spat off by a heart-breaker finish. It was such a fun route with 3D climbing, involving deep drop knees, knee bars and every hold type from massive pinches to small crimps. I had a great time and got mega pumped. I highly recommend.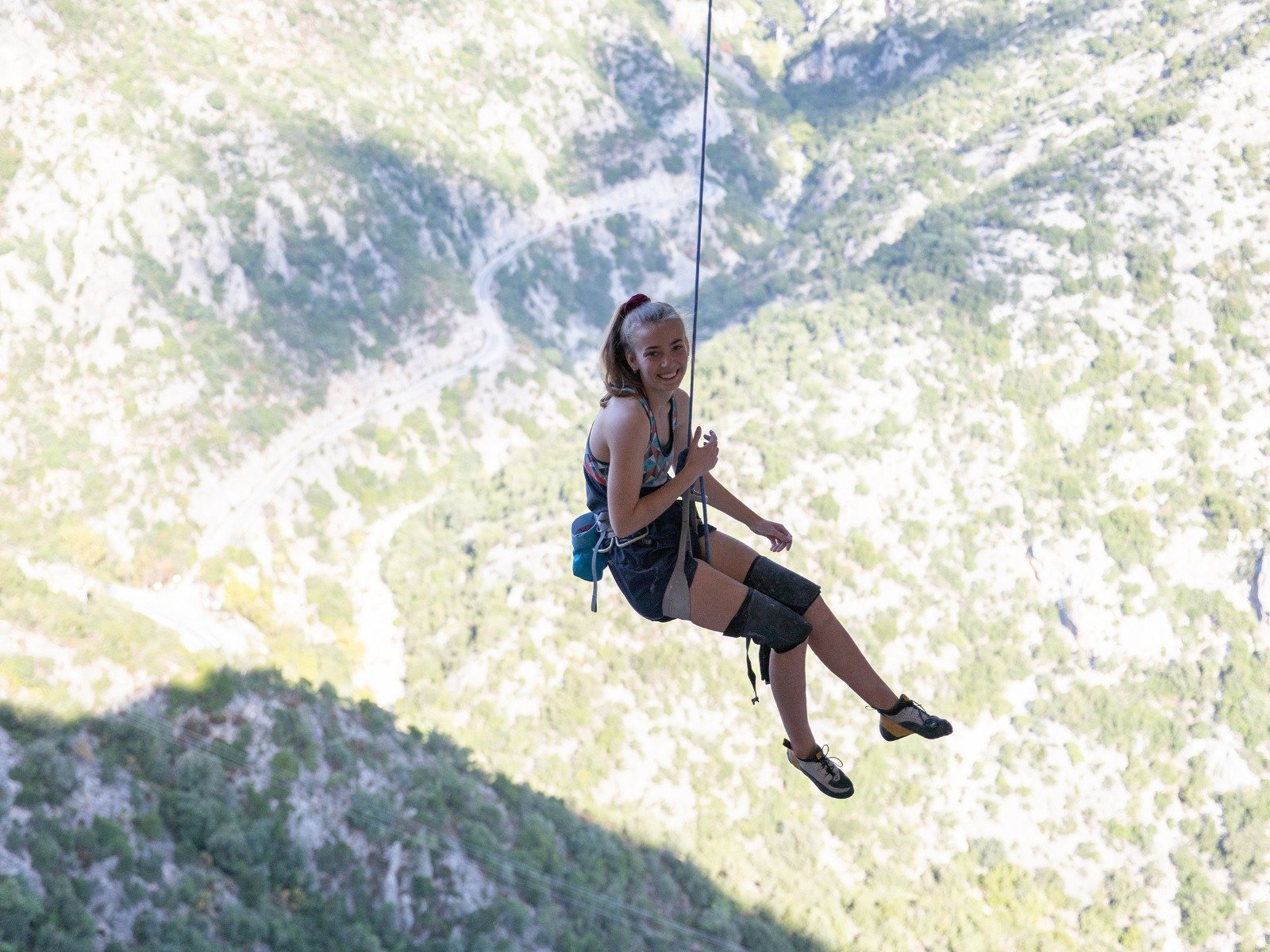 Twin Caves and La Maison de Chevre:
This was our last day of climbing before leaving early the next morning. We started the day by visiting Twin Caves (which is an awesome feature with some amazing looking climbing). Unfortunately, I warmed up on one of the less good routes of the trip (very sharp) before deciding it was much too hot and the good climbing was coming into the sun. At this point we headed to the second crag of the day which also had some incredible climbing. Unfortunately, we started up The Kid (7c) which had a very large wasps nest in the middle! After some very careful down climbing we moved onto another 7c called Pan, which had some incredible 3D climbing (though big rope burn potential whilst in the roof!). Sadly, this climb also eluded me which resulted in a fairly disappointing final day, though some of the moves were so good I soon got over it.
Both of these crags were incredible and deserved much more attention than half a last day, definitely ones to visit, and possibly early enough in your trip to be able to return!
Overall it was a great trip, and it's always nice to get some sun when the UK is relentlessly raining. Leonidio is a really cool area with so much more potential, I can't wait to return in a few years and have hundreds of new routes to go at!