As fall is on its way, I can't help and have to think back about this beautiful cold day, early last year.
Valle Bavona is an amazing place. It is remote and located far north in the mountains in one of the large Ticino-Valleys. There are just a few small picturesque villages like Sonlerto, which is well known after dosage4. So, not much there, but it is littered with huge granite boulders and stunning lines. Most of it is not climbable, due to choss or no holds. But then there are famous climbs: Dave Graham's 'Coup de Grace', 'Kings of Sonlerto', 'Off the wagon', 'Elysium' and 'Trigonometry'. All five start lines will make your jaw drop for sure when you see them for the first time.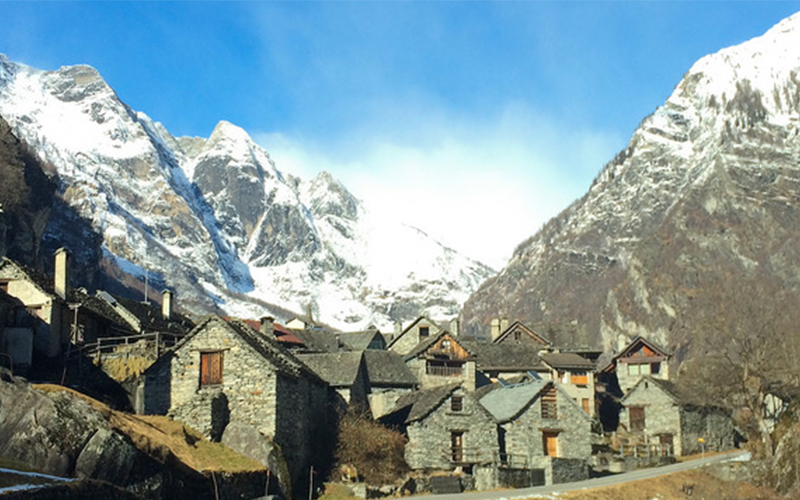 'Heritage' is not freestanding as other lines, but nevertheless is a stunnig line with an amazing climb. Really powerful, still subtle with the various body placements and with a great move to the lip, followed by a few interesting slab moves (especially with ice-cold fingers), a bit higher above the ground. To make it short; a real must-do. Pure fun to climb.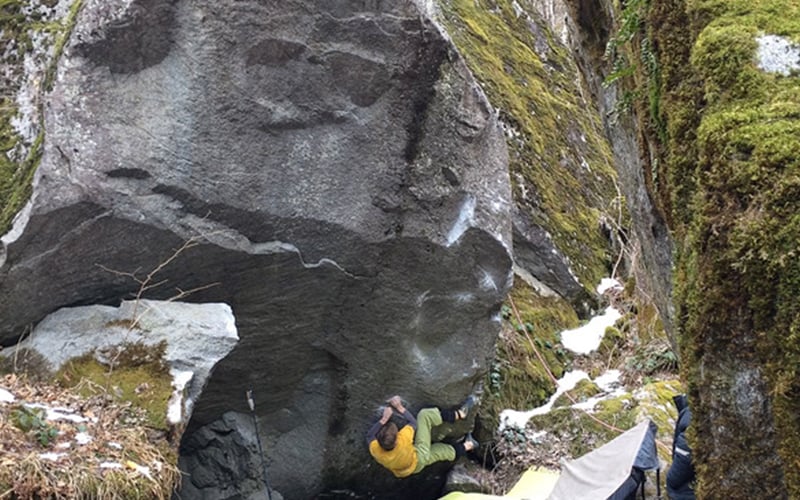 The walk-in-start from the original start to 'Heritage'
After completing 'Heritage' from its original start, I wanted to have a look at a proper sit-down-start. Heritage has a 'walk-in-start'. That means you take the starting holds first and place the feet afterwards. But, you can grab the same holds from sitting (on a small starter pad; no big pads or stacking pads like in the old days) and you have footholds straight underneath as well. The crux now is to bring your feet from the start footholds to the very right where you need them for the big first move. After some puzzling and some sore ab-muscles, caused by the toe hooking, I found a very nice solution, which needs some core strength.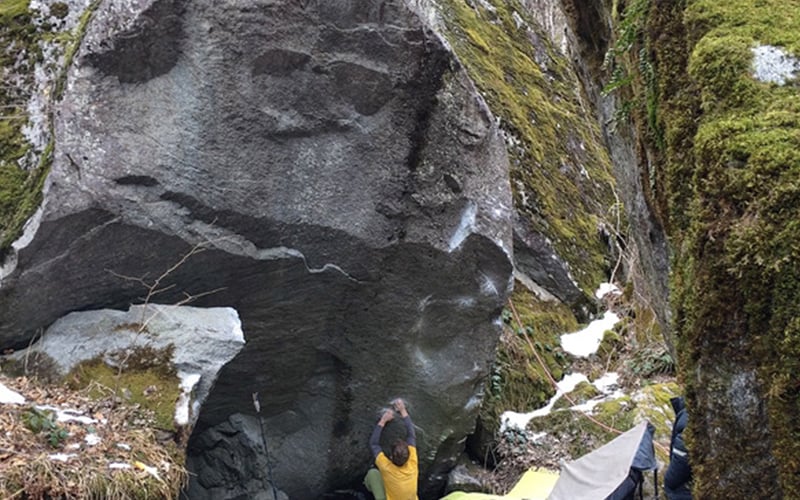 The sit-down-start to 'Heritage'. Just a starter pad, no big pads or stacking pads. Perfect footholds and handholds in front. Like this, it adds a few tricky and strenuous toe-moves.
After falling once on the very top (already had done the big move in the picture) and some punting (typical for me), I was able to climb 'Heritage' with a proper sit-down-start. Making this beautiful boulder even more complete.