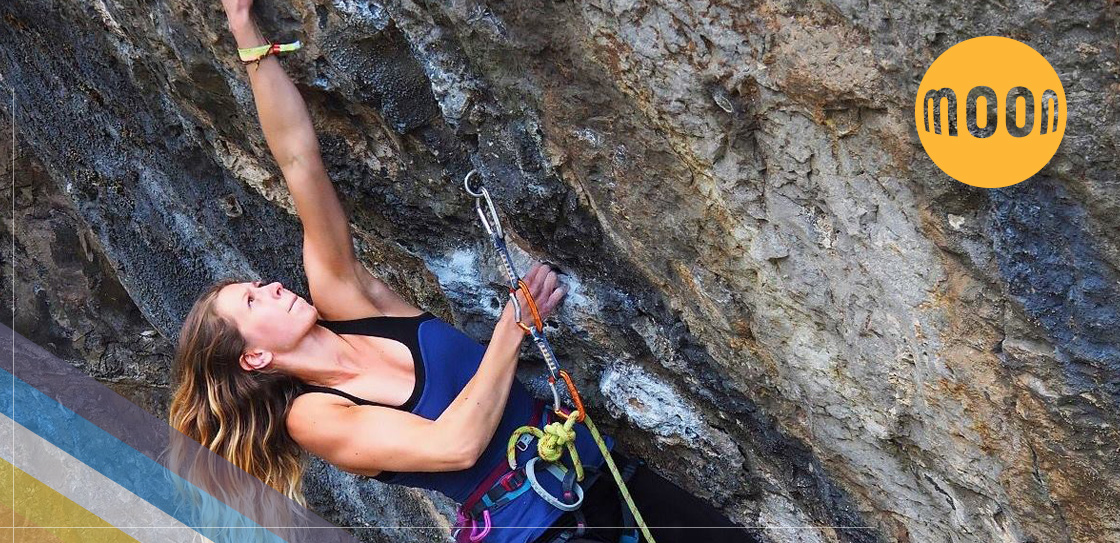 Rhoslyn Frugtniet
Years Climbing: 18 years?
Local Crag: Avon gorge, but hopefully soon Burbage as I'm hoping to move to Sheffield!
Favourite Climbing Destination: Font (mainly for the pastries, wine and cheese)
Best Climbing Experience: touring around Europe competing for GB and climbing at crags inbetween comps one summer (and sleeping in the back of my Hyundai i10!)
Favourite Moon Climbing Product: rainshadow pant... so comfy, I don't think I'll ever take them off!
What Is It About Climbing You Love: the beautiful places it takes you... Unless is takes you to The Tor!
Career Highlights: flashing Face de Rat, 8a+, in Ceuse
When Not Climbing You Like to: drink tea and watch Made in Chelsea!