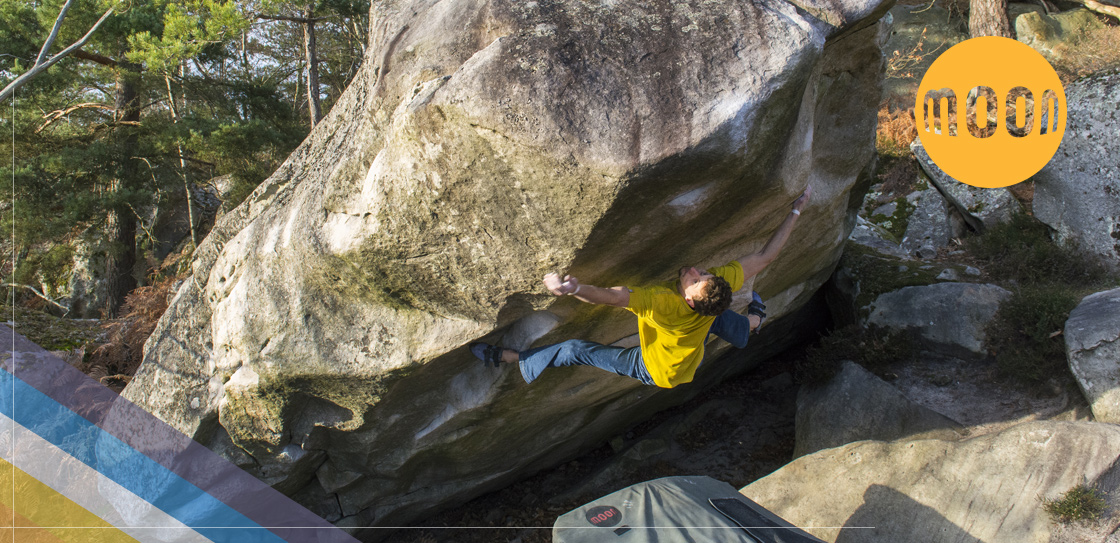 Damn, 21 already. Still less than Ben
I don't like this question.Most local probably Font, a 6 hour drive.
Favourite Climbing Destination
Climbing the semi final of the worldcup in Eindhoven back in 2010. Competing in front of all of my friends was amazing. But nothing can beat a cold and sunny day in Font or Ticino. So many memories of great boulders and company I can't choose from. One of the things that pop up in my mind is the classic 6a highball Blue Sky of Mine in Magic Wood. But I also have to mention the day I did Big Island, everything was perfect.
Favourite Moon Climbing Product
Warrior pad, Rainshadow pant, Samurai short, Samurai pant
What Is It About Climbing You Love
I like to figure out moves and to feel strong. But I also love the whole lifestyle
Big Island 8C. Story of two Wolds 8C. Speed of Sound 8B+ (the last one was a bit of a personal struggle)
When Not Climbing You Like to