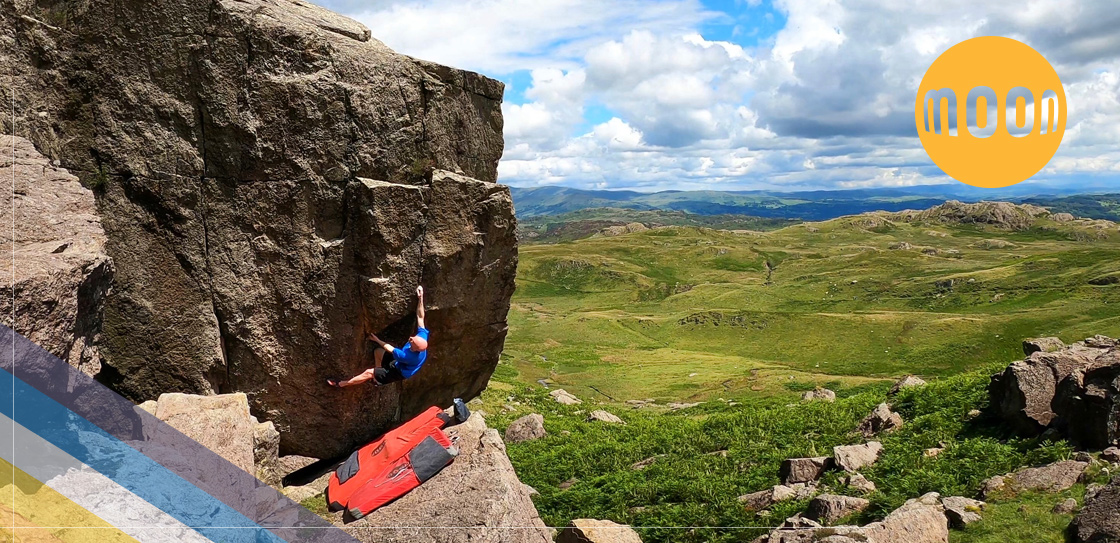 Jack Palmieri
Years Climbing: 10 perhaps, a late starter at 26 or 27.
Local Crag: The most local that I frequent is probably Griffs in the peak.
Favourite Climbing Destination: North Wales, fantastic rock and setting, home to a plethora of classics and test pieces.
Best Climbing Experience: First visit to Harter fell, amazing conditions shared with just one mate.
Favourite Moon Climbing Product: Chalk bucket.
What Is It About Climbing You Love: Loads of things, but breaking down a boulder comes to mind.
Career Highlights: 98 8th grade boulders in a year, a failure which was still a success.
When Not Climbing You Like to: Do whatever my 4 year old boy orders!