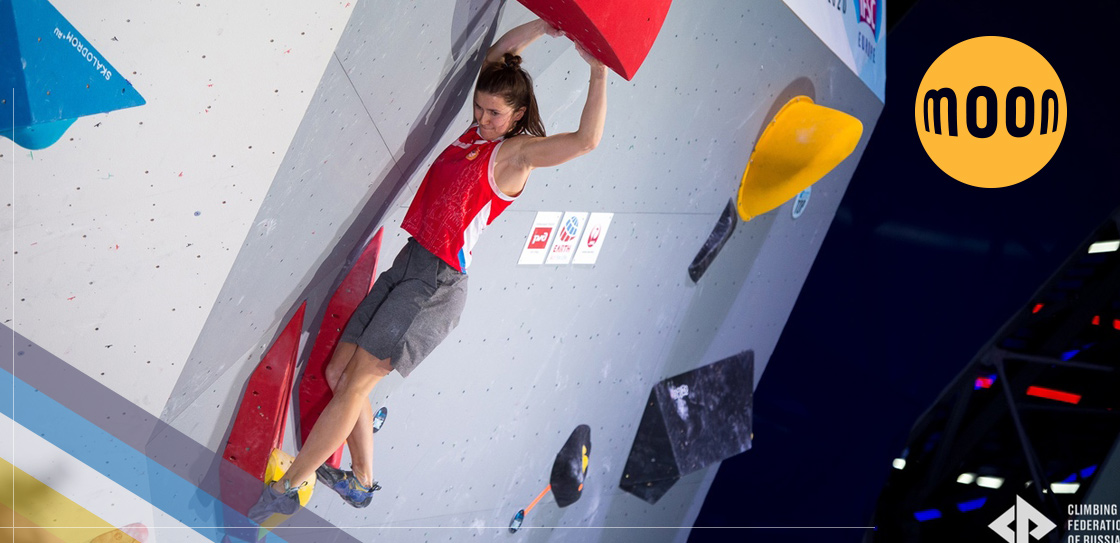 Viktoriya Meshkova
Years Climbing: 13 years
Local Crag: Crimea
Favourite Climbing Destination:
Best Climbing Experience: My onsite category is 8a+, redpoint is 8b+
Favourite Moon Climbing Product: We use the Moonboard during our training sessions. It help trainin. It helps to develop finger strength. We also use it for resistance training.
What Is It About Climbing You Love: Climbing is a way of life. I like the process itself.
Career Highlights: Three time winner of the European championship 2020 (bouldering, lead, combine)
Olympic ticket owner
When Not Climbing You Like to: I am a creative and versatile person. I like to be creative. In my free time I knit. Also I like to cook. I am learning to play the guitar.
I like to lead an active lifestyle. I like trips to the cliffs.
Besides I study at Russian State Professional Pedagogical University at the faculty of information technologies.